Our teams hold LabVIEW Architect (CLA) and TestStand( CTD), with the CLA being the highest level of certification under the NI LabVIEW environment. oWe can also support you in the VeriStand environment and the implementation of best practices or software tools.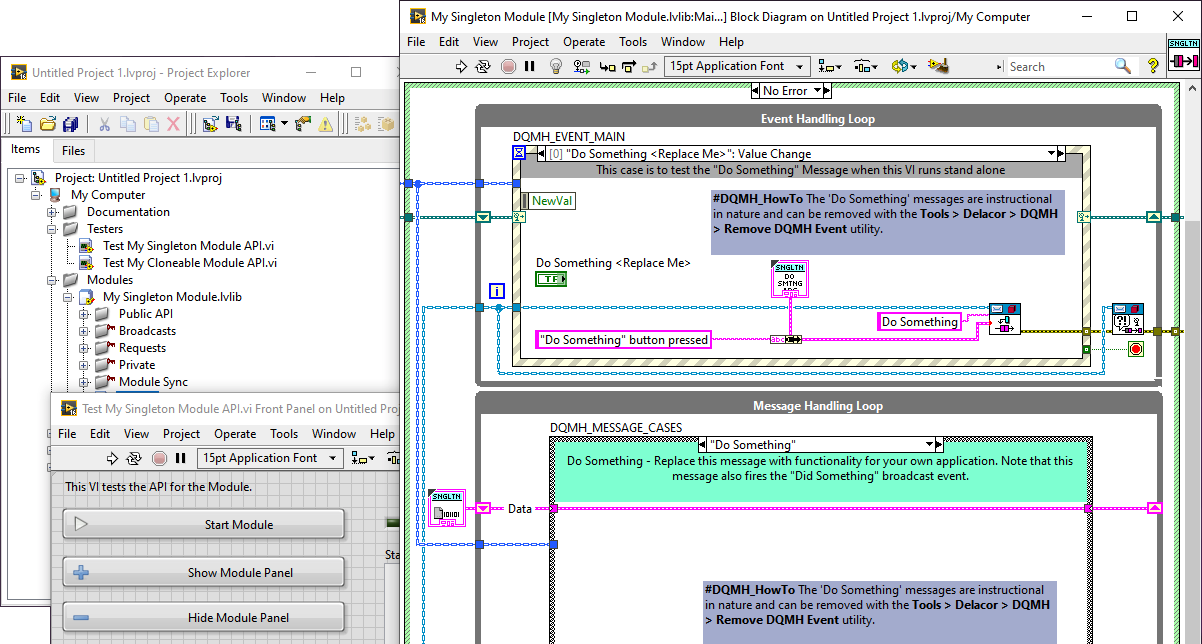 ---
We work with several development frameworks in LabVIEW, and primarily use the le Framework DQMH .
The software development assistance service involves diagnosing your needs and guiding you or creating an scalable and maintainable architecture for your project.
We also work with specialized partners to reinforce our expertise in specific technical challenges.
GEMESIS can support you with code audits and migration to new versions of Windows or LabVIEW.
---