One of the challenges for engineers and researchers is the design of increasingly complex products, more quickly, while reducing their ecological impact.

To achieve this, it is essential to know and understand the physical parameters of innovation by carrying out tests and manipulations.

Finally, to design reliable and durable products over time, it is essential to know the parameters that allow to differentiate defective products from good ones.

Understanding the issues to be solved in order to achieve the most optimized system.
---
​ The added value of GEMESIS is to exchange and understand the issues to be solved in order to achieve the most optimized system possible with our partners. Do not hesitate to consult us on your issues. We have the ability to conduct bench studies in explosive environments (ATEX).
---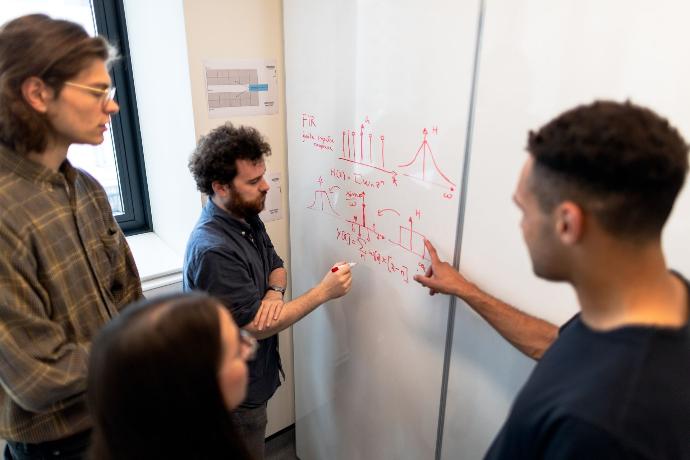 GEMESIS offers the realization of HIL (Hardware in the loop) test benches, laboratory test benches, functional test benches, production test benches, or end-of-line test benches (EOL benches).

Several partnerships between machine manufacturers, mechanical designers or enclosures, as well as bench manufacturers, allow GEMESIS to meet all of your needs. We carry out test benches in the Lyon and Grenoble regions.

Maintenance and obsolescence management.
---
We offer an annual maintenance contract on all systems created by GEMESIS.
We also offer a daily rate for emergency intervention on a system created by GEMESIS or by other companies if our skills allow us to solve the problem.
We can intervene on preventive maintenance, hardware, and software.
​We ensure the obsolescence of the technologies we integrate. We prioritize high-end modular and scalable hardware for the realization of our systems. We carry out surveillance and alerts for obsolescence of key technologies.
​
The use of object-oriented programming( développement Orienté Objet and the implementation of plugin architecture allows us great flexibility in the evolution of systems and the replacement of hardware without exorbitant development costs.​
---